[vc_row type="in_container" scene_position="center" text_color="dark" text_align="left" overlay_strength="0.3″][vc_column column_padding="no-extra-padding" column_padding_position="all" background_color_opacity="1″ background_hover_color_opacity="1″ width="1/1″][vc_column_text]If you're wondering what Geofencing is, let's summarize and catch you up quickly before we go further. Geofencing is also known as Location-Based Mobile Advertising, also sometimes called Hyperlocal Mobile Marketing. Those of us in the online marketing business who save our precious energy for creative advertising instead of pronouncing unnecessary syllables call it Geofencing.
Geofencing at its most essential function creates a virtual perimeter using GPS coordinates; a marketer triggers advertising to send to mobile devices located within that perimeter.
How to GeoFence Events & Conventions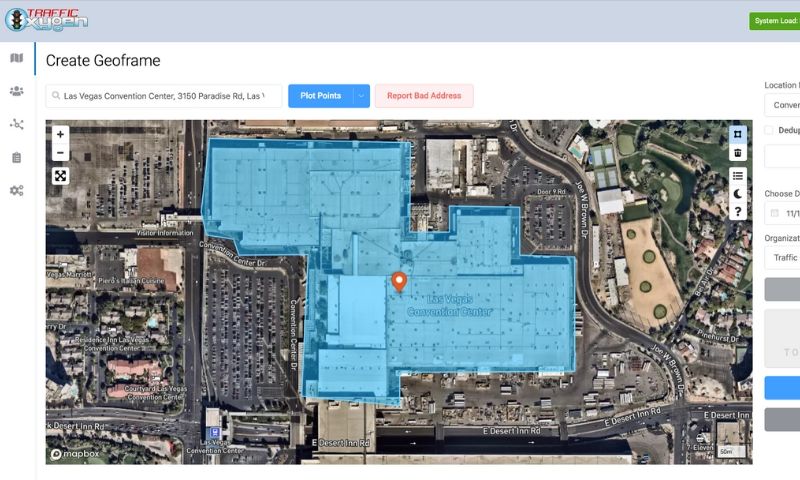 As you know, almost every person attending some kind of event enables location-based apps such as Google Maps; this technology transmits their exact location to 3rd parties. Many 3rd party entities take this information and use it for their own advertising purposes; websites and search engines including Facebook, Google Search and even Weather apps tap into this technology. You'll then be sent advertisements by various platforms who have targeted you from your location (in about a five-meter radius), which allows the geofencing technology to work.
An advertiser might also customize what is sent to you based on the general time of day as well as your general location. Do you ever see advertisements for a the lunch menu of a restaurant near you as lunch time approaches? Or does a map of a shopping center you just arrived at pop up on your device suddenly and conveniently. It's not a coincidence, by the way; geofencing technology is being used.
The other fun part of Geofencing is the length of time a company can use your location data to send messages and reminders tailored to you and your interests. Advertising platforms can be designed to use time and location data to retarget shoppers for months after they had visited within the area geofence.
So How Does Geofencing Apply to Event Marketing?
Let's imagine that you've established a Geofence around the area of your conference and exhibition halls, your parking lot, and of course the hotels close to the event center where you'll likely have loads of visitors staying. Now that your Geofence is set up, let's pretend that 85% of those currently located within your Geofence perimeters will be sent a number of targeted mobile ads related to the current event, if they pick up and check their phones.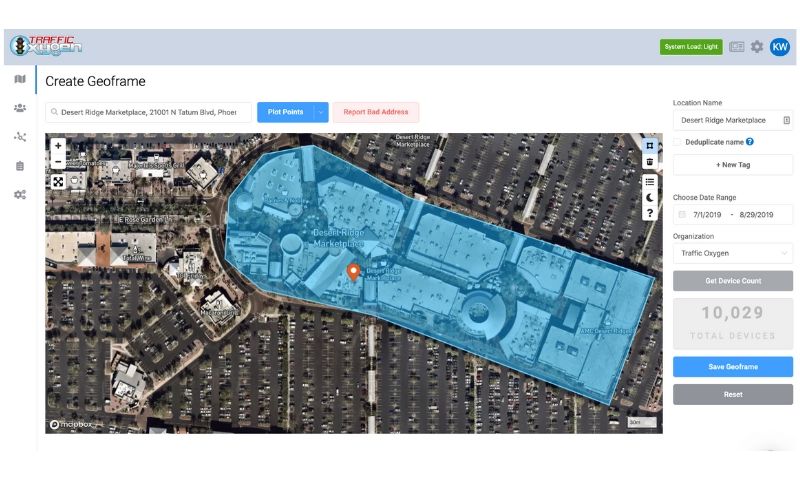 Digital Sponsoring GeoConquesting Opportunities
Did you know you can include geofencing into your currently offered Sponsorship packages? Along with your existing offerings that your Sponsors can purchase such as signage, logos on your event app or website and ads in show guides, you can now offer purchasers the capability of targeting nearly everybody who accesses a mobile device in or around your event.
GeoFence for Exhibitors
You can also design special Geofencing packages specifically to sell to exhibitors; this offers them a digital option for getting foot traffic to their exhibition displays, promote gifts and freebies, parties and more.
In either case, following the event you can offer your Sponsors and Exhibitors the chance to retarget attendees and visitors who showed interest in something relevant to their brand or product after the event is over. These retargeting messages following the event can be fairly simple; maybe something like, "Thank you for Coming to Event Awesomesauce, We Hope to See You Back Next Summer!"
To talk our Marketing Director, Kendra, about any of your marketing needs!
[/vc_column_text][/vc_column][/vc_row]