You Need Big Data and the newest advertising technology to play with the big agencies. Period.
The Dilema of a Digital Agency Owner:
Investing in your marketing and advertising technology so you can land larger clients.
Needing larger clients to justify the $60,000 annual data fees you'll be contracted into.
Your New Bag of Tricks in your In-box by tomorrow. At no cost. Period.
GeoFencingPartnerships with 180,000+ app's (Like Google Maps, Words With Friends, etc.) for permission to capture the mobile id (MAID's) from all available mobile phones in the US.
Select locations where you know your target audience will be, up to a year passed.*

We manually GeoFence these locations using satellite and mobile phone tower triangulation (sounds slick, right? Because it is!)
We create an audience and send your ads to just that group within any days or hours you select or in live time while within the GeoFence.
Big DataWe subscribe to over 25 Big Data Providers so you don't have to.
Google and Facebook are examples of platforms that give you big data, but at BIG CPM's and CPC's. We buy wholesale and pass you the savings! You also practically need a PhD in Google Ads these days to get certified and do it "right."
Need an audience for people that knit, have two kids, Grandchildren between the ages of 5-9, a 401K and drive for Uber on Thursdays? Yes, we can do that. There has yet to be an audience we can't build for our agency clients (you).
Project ManagerDedicated Project Manager... you type out what you want in plain english, and we use years of experience to set up your campaigns.
Your PM with run strategy with you upon set up.
Your PM will manually dial up the bid on URL's that are getting the best traffic and shut down those that don't convert.
We'll guide you through your A/B testing and do it all for you.
Your PM is your partner in crime... you are not going to get kicked around to multiple people each time you reach out. We're in this together!
Orientation
A personal chat with your PM to get a feel for your agency needs. We'll teach you to navigate your portal with ease.
Weekly Training
Want insight on what your peers are doing? Have an idea or question? We're here every week for you.
Case Studies
Need to bring in proof of concept from past projects? We have case studies for you to provide to your prospects.
Pitching
We'll join you and your prospect on a brief call to explain the technology with expertise. We're white label, so just introduce us as your tech partner.
Prospecting Tools
Need an easy way to learn if a URL/prospect is currently running ads? We built a Chrome extension so you get a fast snapshot of the odds they want to talk.
Reporting
We know exactly where your targets live, how far they are coming from, their income, marital status, family size, etc. Reporting like this is so robust that our agencies are using the market data to land new clients!
Don't be shy to reach out and ask those burning questions. No agency is too small.
No annoying CRP list, we'll just talk over your objectives and if you like it, awesome! If not, we won't bug you again.
Ready to celebrate your first big launch? Join us!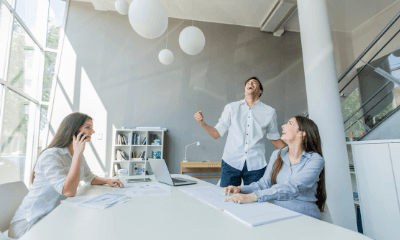 Want to chat first?
Text or call Kendra, Marketing Director at Traffic Oxygen
480-616-1624
Traffic Oxygen is Trusted by Your Favorite Brands